Holidays and festivals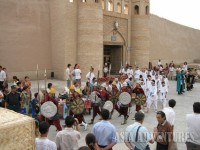 The best way to learn the culture and traditions of the people of the country, is to visit it during national holidays or thematic, folklore or ethnographic festivals. After all, colorful processions, concerts, national games and fun are held at this time, fairs-sales of original products of folk craftsmen are organized and national cuisine is prepared.
We offer tours to the most interesting festivals and can organize combined tours with visiting the most interesting places of the country, where the central theme will be participation in a colorful festival.
Showing 1 to 2 of 2 (1 Pages)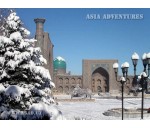 Dear friends! Don't know where to spend The New Year yet? We propose you unforgettable tour to Uzbekistan, great opportunity to spend The New Year in Tashkent , and also to visit the ancient cities of the miste.....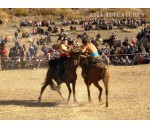 Country: Kyrgyzstan
Tour type: cultural
Season: September
Duration: 8 days
Showing 1 to 2 of 2 (1 Pages)