New Year tours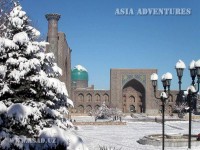 New Year's holidays are a great time to go on a fabulous trip and celebrate Christmas or New Year holiday in a company of friends in sunny and hospitable UZBEKISTAN.
We prepared interesting group tours for you with fixed dates. But on request, we are ready to organize both an individual and corporate tours in any date you need.
Refine Search
Showing 1 to 1 of 1 (1 Pages)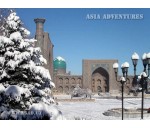 Dear friends! Don't know where to spend The New Year yet? We propose you unforgettable tour to Uzbekistan, great opportunity to spend The New Year in Tashkent , and also to visit the ancient cities of the miste.....
Showing 1 to 1 of 1 (1 Pages)